Cleaning your logs on an annual basis is the most important thing you can do to help maintain the finish of your log home. There are several products you can use to wash your logs, such as Log Wash from PermaChink Systems, Inc. A yearly wash will help prevent airborne contaminates, dirt, bird droppings, and sunlight from degrading the finish.
A dirty and dull log surface reflects less sunlight. When logs absorb UV light, it will eventually fade the color and gray the wood. The cleaner you keep the logs, the longer the finish on the logs will last.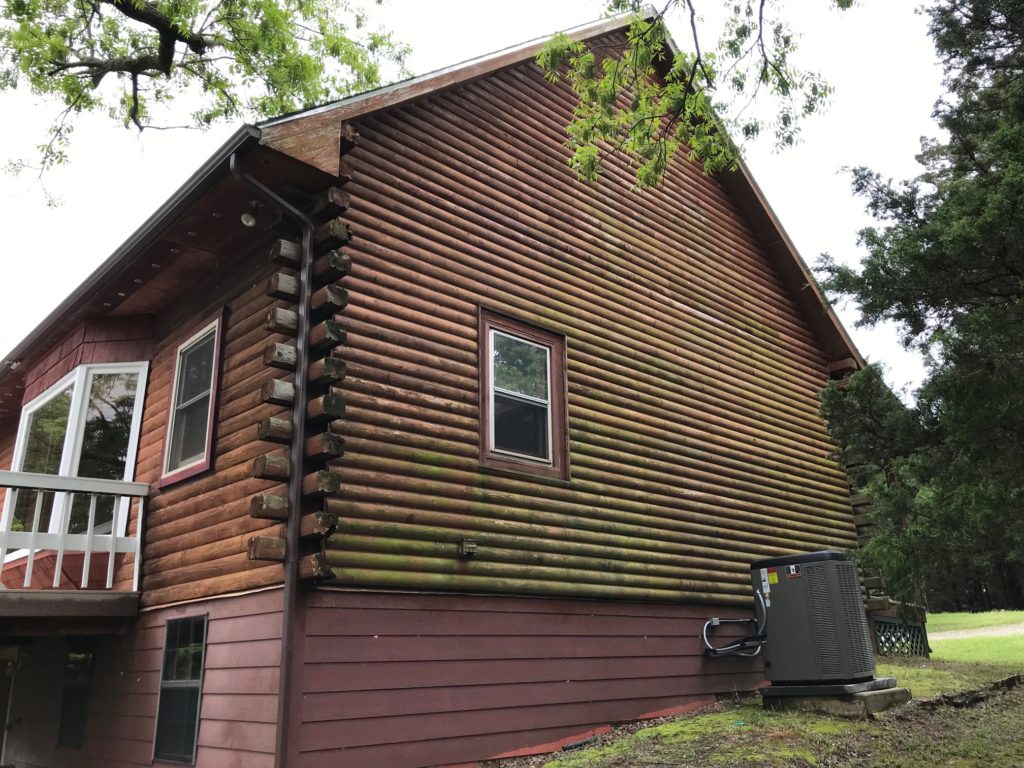 After washing your logs, take note of the condition of your finish. Look for a dull surface, signs of weathering, or a faded color. It may become necessary to touch-up your finish at some point, especially on the south and west walls. If you see any of these signs, then it may be time to consider going beyond a basic wash and also applying another coat of stain.
Before you pick up that paint brush, however, ask the pros at 888-LOG-GUYS on how to move forward. One coat of finish after another can reduce its breathability or how water on a log evaporates instead of soaking in. In this case, more is not always better. Leave the wall alone if it does not need another coat of finish!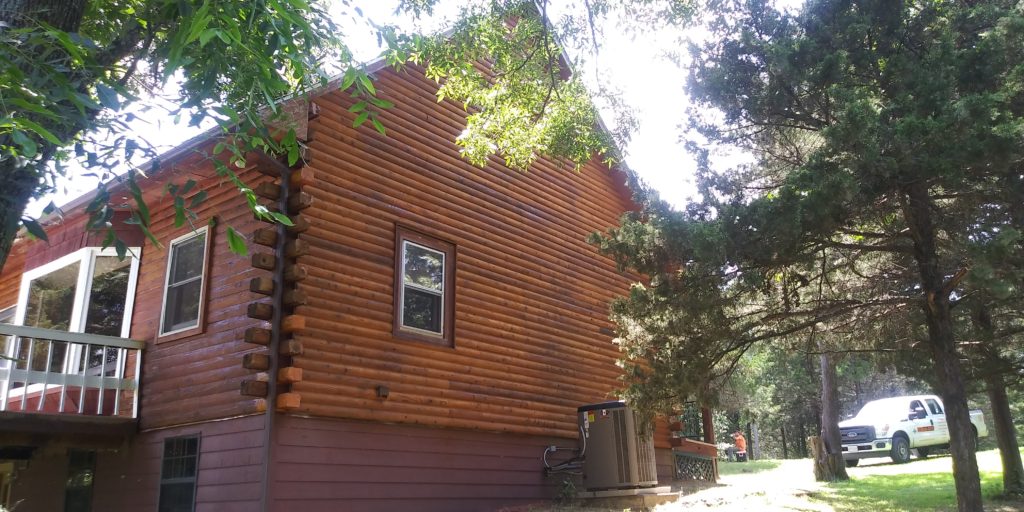 If water finds its way behind the finish, then the finish will start peeling away from the log. If this ever happens, then you should seriously consider having your log home restored (by stripping the stain off the logs, cleaning the logs, and re-staining the logs). If you see peeling stain, once again, contact 888-LOG-GUYS for advice on how to move forward!
Reference: PermaChink Systems, Inc.