Finding reasonable insurance for your log home will depend on several factors. Educating yourself beforehand will make the process of buying or building your dream Log Home a bit less stressful. Listed below are three more common considerations for insuring your home.
Construction Type
The construction of your log home will affect how many carriers are willing to extend your home coverage. Handcrafted log homes made from raw lumber are usually fire-resistant, but replacement costs can be high. The size of the logs used in stick-frame construction, which is assembled using precut logs from a kit, make them more vulnerable to fire, but usually cost less to replace. The use of hand-hewn or milled logs is also a factor.
In Case of Fire
How close is a fire department or station to you? When you think of log homes and especially log cabins you visualize them as being surrounded by woods, therefore more vulnerable to fire, with less ability of a speedy response. Some insurance policies may also require you to be within one mile of a fire hydrant. The flammability of your roofing material may affect your rate as well.
Home Value
The value of your log home will extend beyond construction costs, or its actual cash value, this is called your home's true replacement value which covers items inside your home.
In Short…
1. Pay attention to the distance your home is or will be from a Fire Station, with the understanding it will most likely play a factor in the cost of coverage.
2. Understand the Difference between home value and replacement value to insure your coverage will be sufficient to rebuild if ever necessary.
3. You can help control the cost of your premium by keeping your home up to code, free of debris, adding safety devises and having a higher deductible.
4. Consider additional ins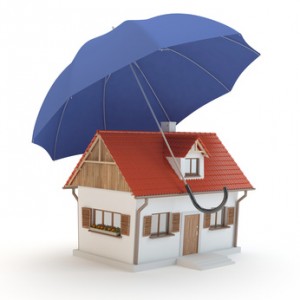 urance via rider coverage for water and sewer (two of the more common claims with Log Homes)
5. Finally, make sure you compare rates (and similar coverage) with several providers. Ask questions to make sure you fully understand your coverage, deductibles and how best to reach your agent in the event of a claim.
There is nothing like owning a log home, but with anything unique and special education is essential.