You have asked, and we have decided to deliver! We get an absolutely insane amount of requests from people asking us to build their log home. Historically, we have always passed because we are so busy with our core business model.
The next question people would always ask was, "Can you refer us to someone?" And our unfortunate answer was "No! We literally don't know of anyone around that specializes in building log homes that does a quality job."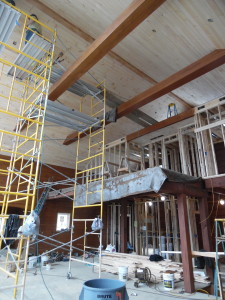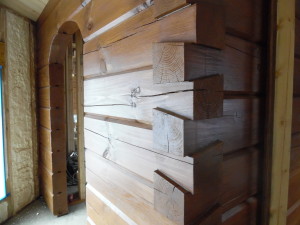 And so, with that in mind, we are going to offer — on a very limited basis — to build your dream log home!*
We don't want to waste your time if we are not going to be the company for you. But we will be limiting our offering only to clients who are a) building a high-quality log home from a manufacturer that we trust and b) wanting a single log home firm to handle the start-to-finish aspects of the entire log construction and finishing process.
The refinishing arm of our company will handle all of the finishing aspects of the home (chinking, sanding, staining, etc.) which will allow your home to be put under a long-term warranty against all of the nightmares many people experience when using a lower-quality service provider.
Again, we stress that this will be limited until we determine whether this will be a sustainable new stream for our company.
We will update this page once we have filled our quota for the year and cannot take on new projects.
*We are currently only offering these services in Southwest Missouri.