David is originally from Pensacola Florida and moved to Missouri about 5 years ago. In high school, he played on their golf team for 4 years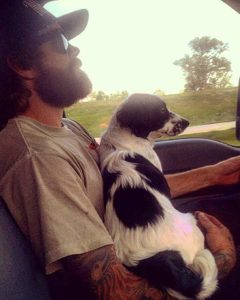 and later on picked up disc golf. He is currently a sponsored disc golf player with Black Ink Discs. Disc golf is by far his favorite way to spend his time with friends and family. Growing up, his parents took the time to instill in him a love for the outdoors and now loves fishing as a pastime as well.
David has been with 888-LOG-GUYS for a few years now,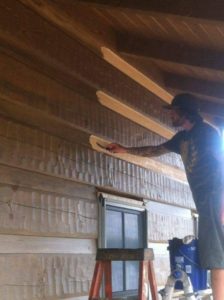 and he really enjoys the work of restoring and refinishing a log home. There is a great satisfaction that comes with working with logs in an outdoor environment. Our clients have praised David for his pleasant and friendly manner and have enjoyed having him around to help out. If you have David as your project manager, then you have a very skilled and knowledgeable leader for your project!