Jeff.
He is truly an invaluable asset to our team! He has humble beginnings, growing up as a small-town kid in the middle of two sisters. His parents were always very busy providing for his family; his father is a captain in the Greene County (MO) sheriff's office and his mother a manager of a small local grocery store. His interests and hobbies include sports cars, snowboarding, hunting, fishing, parrots, and camping with his family.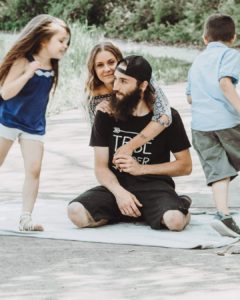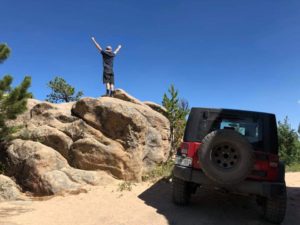 Jeff started as a crew member and quickly became promoted as he showed he has many leadership qualities. He is very professional and always considerate with our clients. He takes full responsibility for all aspects of each project he is assigned. He is very detail-oriented and makes each project for our clients and crew members seem like a walk in the park.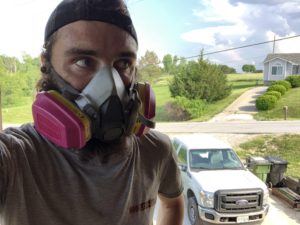 He moved to Colorado with his family in September 2018, and our team was super excited to have him stay with us and continue providing our services, focusing on particularly CO projects and stretching our reach to surrounding areas. As our clients have attested to us, you will be very fortunate to have Jeff as your project manager for your project!
Below are some comments from our clients about Jeff!
"I was impressed how Jeff could pin point where log rot was."
"It was intriguing to watch him use the saw as he was cutting out my damaged logs."
"Jeff is very skilled and knowledgeable."
"Jeff was good at keeping me apprised as to what was going on and finding solutions to difficult situations."