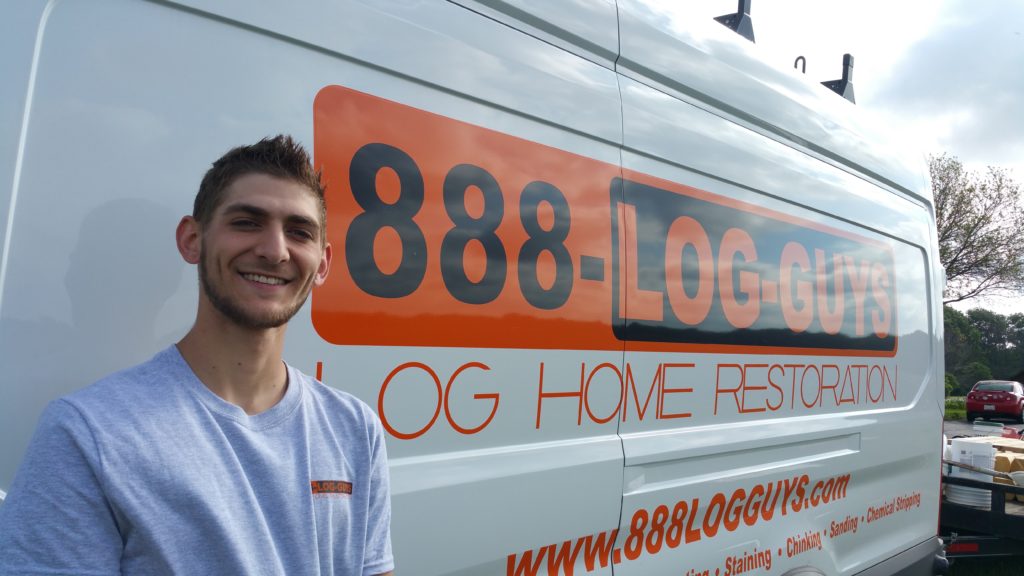 An original from California, Scott moved to Clever MO at age 5. He and his family grew roots in the area, and he ended up graduating from Clever High School. He has worked in construction ever since at age 18. Scott has worked in many different aspects of the industry, from kitchen cabinets to commercial infills. He landed with 888-LOG-GUYS a few years ago and has been a knowledgeable leader for our experienced technicians.
On a more personal note, Scott has a 9-year-old black lab named Ally, and she is his world! Scott loves to be outdoors A LOT! It's a good thing his job is restoring and repairing log homes! When he is not out on the road to serve our clients, he likes to relax and rejuvenate by fishing, hiking, camping, and riding his motorcycle.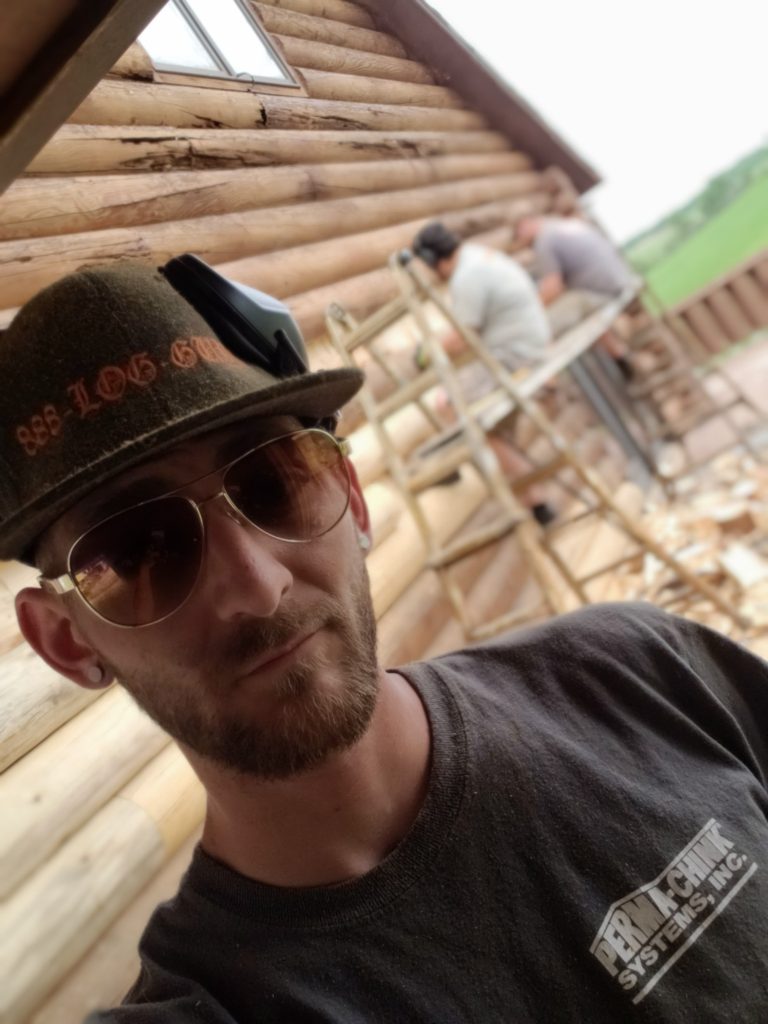 Scott likes to keep his hands busy, because he loves fixing cars, whether it be because it has to be fixed or just because he wants to work on it! Although Scott is currently single with no kids, family is super important to him!
We are certainly blessed to have Scott on our team, and as your project manager, you will understand why!